#Rockettime with Holly
This months #RocketTime sees us sit down with our lead strategist Holly! When she's not running around after her little rugrats at home, she's helping our brands catapult to where they want to be in the digital marketing world! 
Hey Holly! How did you get into your job role? Is email / digital marketing something you have always been interested in?
My career path has so far been 50% planned 50% luck! After a bad start in ship insurance I fell into digital marketing post travelling and never looked back.
My first marketing role had me doing everything from segmentation, CRM, deployment even to hand coding HTML. I soon realised my skills didn't lay in design/coding but I had a love of solving problems, working out why behaviours were happening and the ability to see a clear path to get brands to where they want to be.
I've loved rising through the ranks working across client side, technology providers to agencies both B2B and B2C developing digital programmes for amazing brands like British Airways, Skype, Asda, Channel 4, Daily Telegraph, Dell and Lloyds.
What has been a career highlight for you since working here?
From a personal point of view, the feeling seeing work i've sweated over coming to fruition is amazing but pushing members of my team to reach their potential is even better. I've been lucky to have managed some absolutely exceptional people over the years.
Leading my first workshop with a well known coffee brand sticks in my memory. This day's aim was to interrogate the status quo, push the boundaries and to develop a new programme. Challenging brands to think differently is what I thrive on and this brand were open to that.
I love working with teams that are as passionate as we are about enriching the experience at each stage of a customers journey.
What has stood out to you in the email industry over the past year? A favourite email or campaign you have seen or been part of.
It has to be Pizza Express, the work the team develops is so fun, engaging and the way they are evolving their brand within the channel is exciting. We are constantly coming up with new ideas, designs and animations to help push the brand and delight the customer making it stand out in the inbox.
In addition, anytime a brand uses data intelligently to convey a relevant message ticks my box and brands like Nest are doing this time and time again. You'd have thought that the words 'batch blasting' would have died out with the dinosaurs but unfortunately there are still so many brands who collect data and never use it to tailor the experience across digital channels.
What are your favourite things about working for ActionRocket?
It's their approach to creating an environment that breeds creativity, the amazing team and exceptional brands we work for that makes me come to work with a smile on my face every day.
I joined after being made redundant on maternity leave and didn't think a role or company existed where I can produce amazing work AND get to read my children bedtime stories. They are a rare business that lives and breathes their values which helps get the best out of everyone.
It's no surprise we have a low turnover, when you join Action Rocket you never want to leave!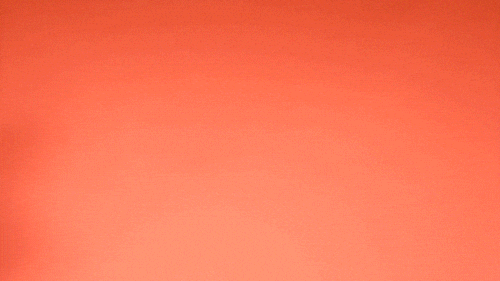 What's your favourite weekend activity?
At home I have two small very active rugrats so my weekends are generally spent outdoors trying to exhaust them as much as humanly possible.
We love the countryside or hitting the beach come summer time. If perfect weather was guaranteed my happy place is on a beach eating fish & chips chasing my kids around on the sand… bliss!
Leave us with an interesting fact about yourself…
Hmm this is a hard one, it could be that I'm one of 7 siblings or should I share my youth club dance competition win to NKOTB Hanging Tough 💃. A seminal moment I felt sure would catapult me to superstardom but alas our choice of Kylie's Step Back in Time when we returned to defend our title didn't have the same effect.
Both of these had a marked effect on me, being one of 7 means you eat quickly to get more of the good stuff and the dance competition fame means that I'm probably the first on the dance floor when I've had a few cocktails! 🍸
Bex Highfield
Marketing Manager @ Action Rocket
---
---